PXI Bus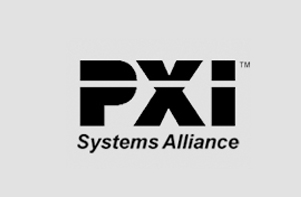 PXI is designed for measurement and automation applications that require high-performance and a rugged industrial form-factor. With PXI, one can select the modules from a number of vendors and integrate them into a single PXI system, over 1150 module types available in 2006. A typical 3U PXI module measures approximately 100 x 160 mm (4×6″) in size, and a typical 8-slot PXI chassis is 4U high and half rack width, full width chassis contain up to 18 PXI slots.
PXI uses PCI-based technology and an industry standard governed by the PXI Systems Alliance (PXISA) to ensure standards compliance and system interoperability. There are PXI modules available for almost every conceivable test, measurement, and automation application, from the ubiquitous switching modules and DMMs, to high-performance microwave vector signal generation and analysis. There are also companies specializing in writing software for PXI modules, as well as companies providing PXI hardware-software integration services.
PXI is based on CompactPCI, and it offers all of the benefits of the PCI architecture including performance, industry adoption, COTS technology. PXI adds a rugged CompactPCI mechanical form-factor, an industry consortium that defines hardware, electrical, software, power and cooling requirements. Then PXI adds integrated timing and synchronization that is used to route synchronization clocks, and triggers internally. PXI is a future-proof technology, and is designed to be simply and quickly reprogrammed as test, measurement, and automation requirements change.
PXI Express is an adaptation of PCI Express to the PXI form factor, developed in 2005. This increases the available system data rate to 8 GByte/s in each direction. PXI Express also allows for the use of hybrid slots, compatible with both PXI and PXI Express modules. In 2015 the standard has been extended to use PCI Express 3.x, increasing the system bandwidth to 24 GByte/s.
---